It's hard to feel the taste of Vietnamese cuisine if you have not ever tried street foods. Vietnamese cuisine in general and Saigonese's in particular, has always impressed on the gastronome. Our hand-picked list of street foods in Saigon you should have right now, just to make your real food adventure in Vietnam more interesting.
Com tam
Literally translated as "broken rice", this hearty dish is served for breakfast, lunch and dinner. This dish started with humble beginnings with Vietnamese farmers serving this rice at home as the "broken" leftovers were not suitable to sell in the market. Nowadays, it is served in Saigon and isn't just for farmers anymore.The dish is usually served with many different meat options such as suon nuong (barbecued pork chop), bi (shredded pork skin), cha trung (steamed pork and egg patty) or trung op la (fried egg). Diced green onion in oil is sprinkled on the meat and a side of pickled vegetables and sliced cucumber finish the plate. Served on the side is a bowl of the ubiquitous nuoc cham dipping sauce.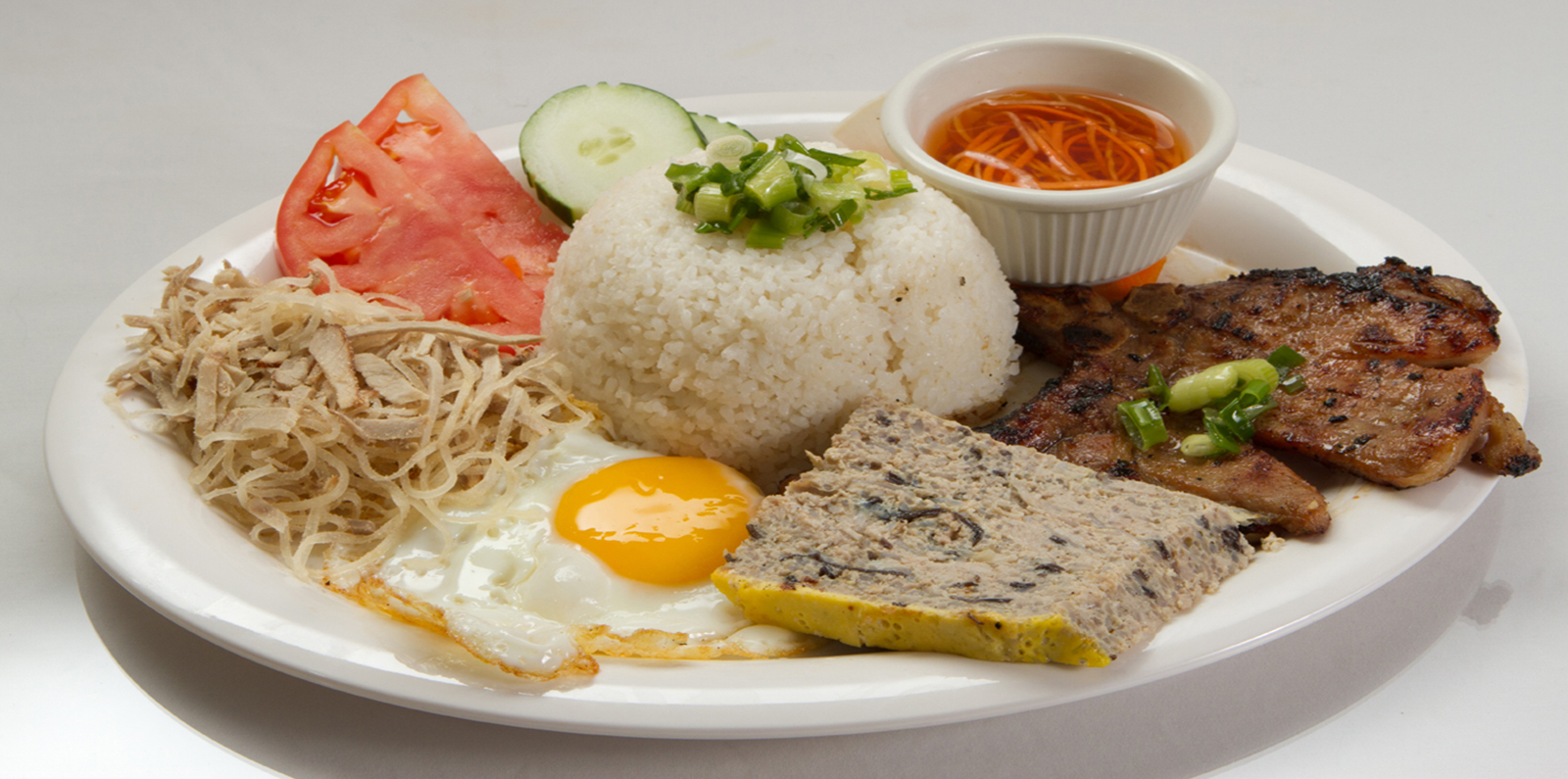 Che
Che is one of the most popular desserts in Vietnam. This "sweet soup" is made with a variety of ingredients, from kidney beans to jelly and glutinous rice to fruit. These will be dropped in a sweetened soup, often with coconut cream or yogurt, and served in a bowl or plastic cup. There are a few common combinations of ingredients in Saigon, but you're usually welcome to pick and choose what you prefer.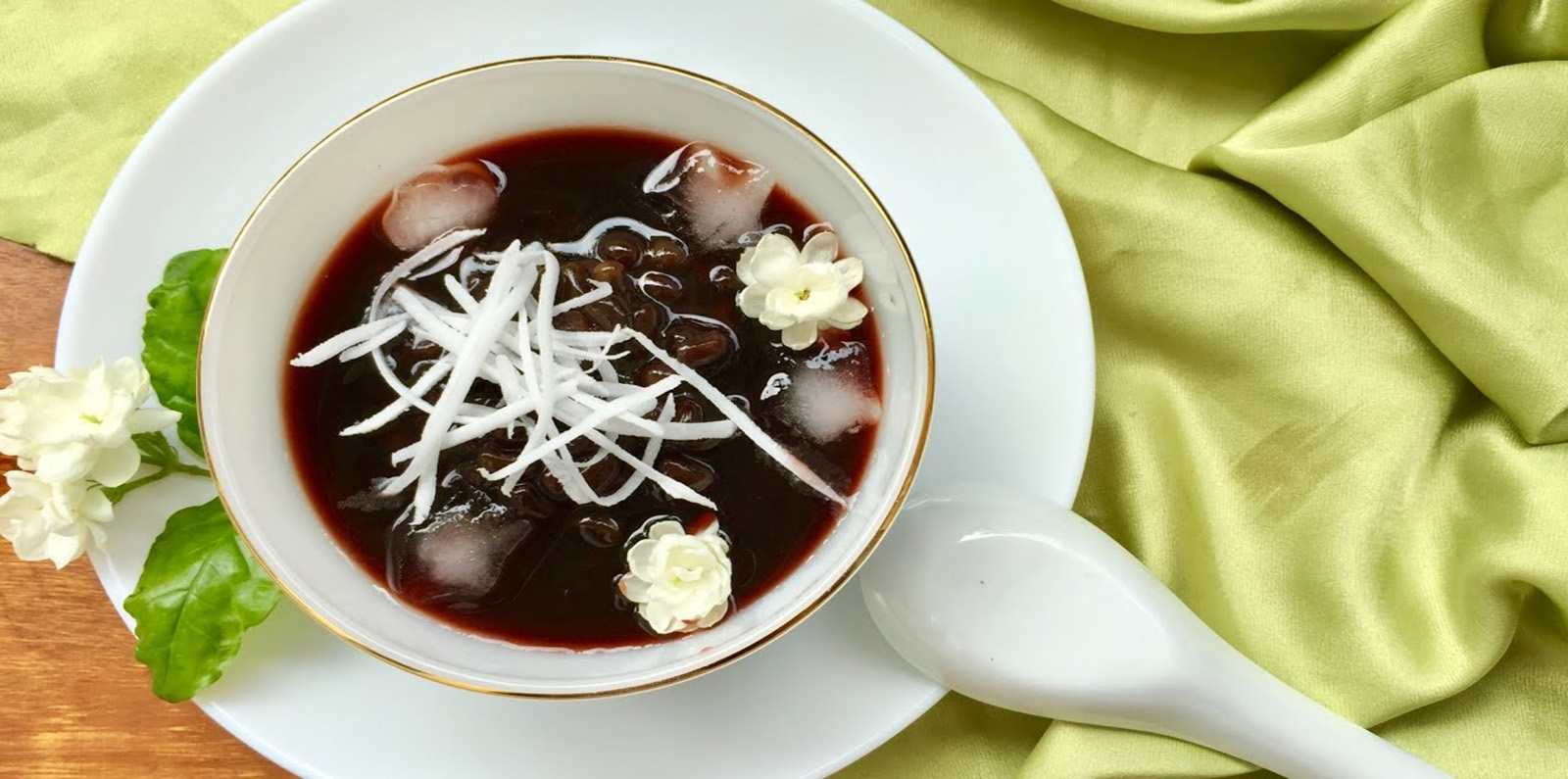 Banh mi
It isn't banh mi unless it's on a baguette. The type of baguette will range from each region and baguettes that originate in Saigon are generally lighter yet crustier in texture. Fillings consist of butter, soy sauce, pickled daikon sprouts and carrots, cucumber and coriander. Chilies are optional if you want to spice things up. The meat options are aplenty and a slew of them are listed here: cha ca (fried fish with turmeric and dill), cha lua (steamed pork roll), heo quay (roasted pork belly), pho mai (laughing cow cheese), pa te (pate), xiu mai (meatballs), thit ga (boiled chicken), thit nuong (grilled pork loin), trung op la (fried egg), and xa xiu (chinese barbecued pork).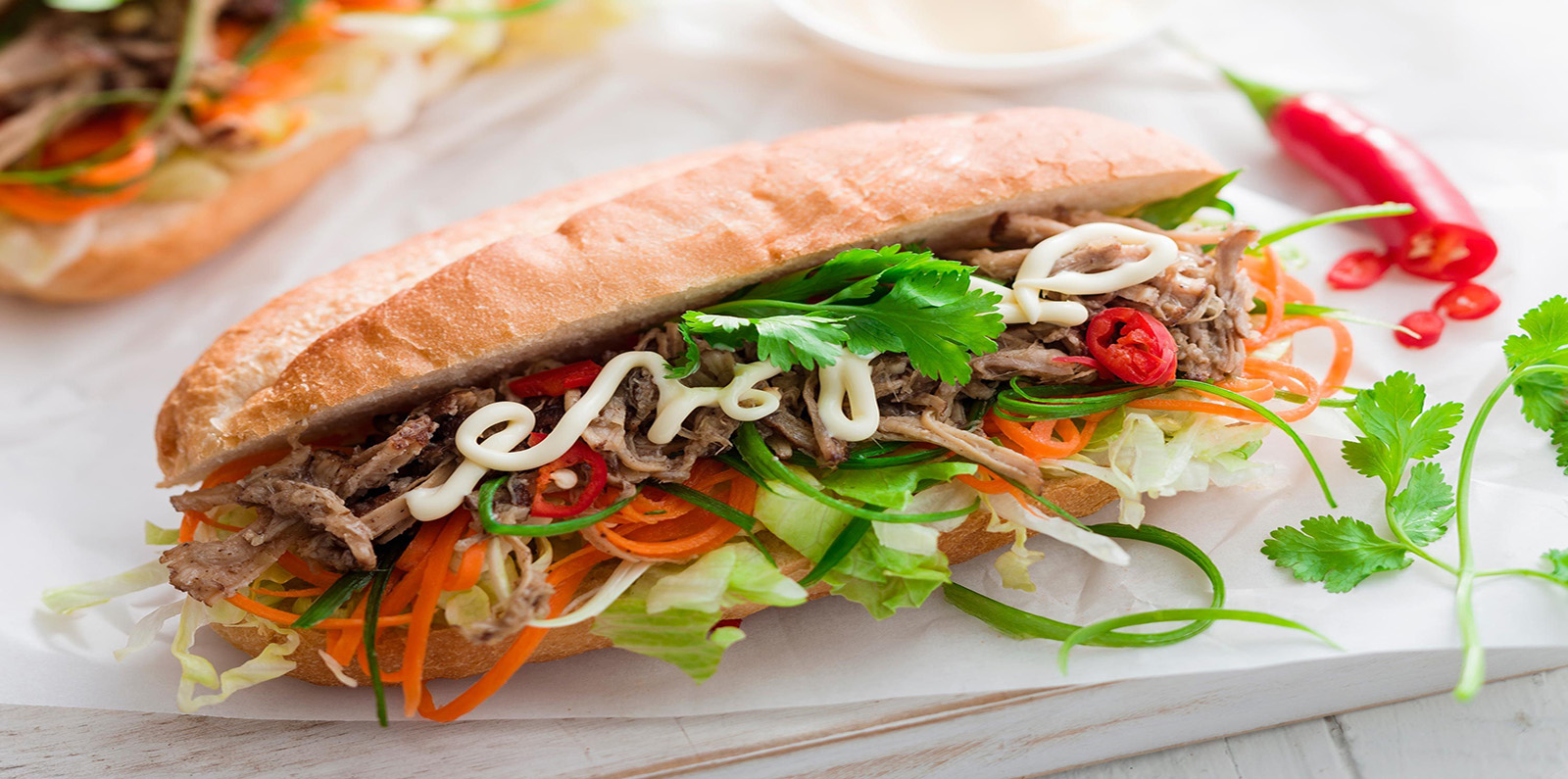 Banh xeo
Turmeric powder, not eggs, lend this iconic southern dish its yellow color. Banh xeo is named for the sizzling sound its batter makes on the skillet.It's made like a pancake and served like a crepe -- if pancakes and crepes were filled with pork, shrimp and bean sprouts. Dipped in fish sauce, there are also variants of banh xeo in Thailand and Cambodia.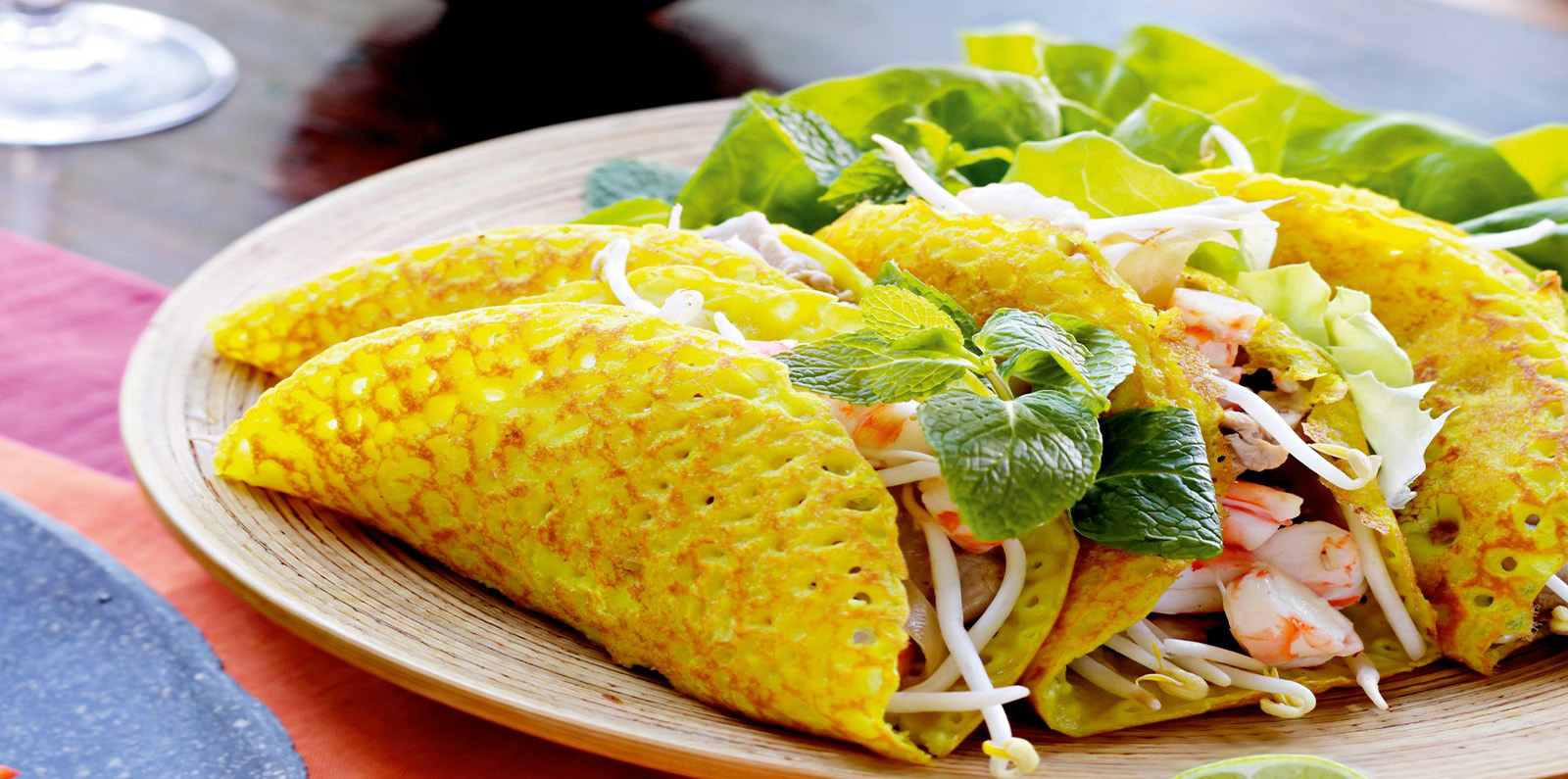 Goi cuon
Goi cuon or Vietnamese spring rolls comprise vermicelli noodles, pork slices, shrimp, basil, and lettuce tightly wrapped in translucent banh trang (rice papers). Due to its very subtle flavour, you can dip it in a mix of freshly ground chili and hoisin-based dipping sauce topped with crushed peanuts. This traditional appetite is a healthier alternative to cha gio, which is a deep-fried egg roll made with a combination of mung bean noodles, minced pork, and various spices.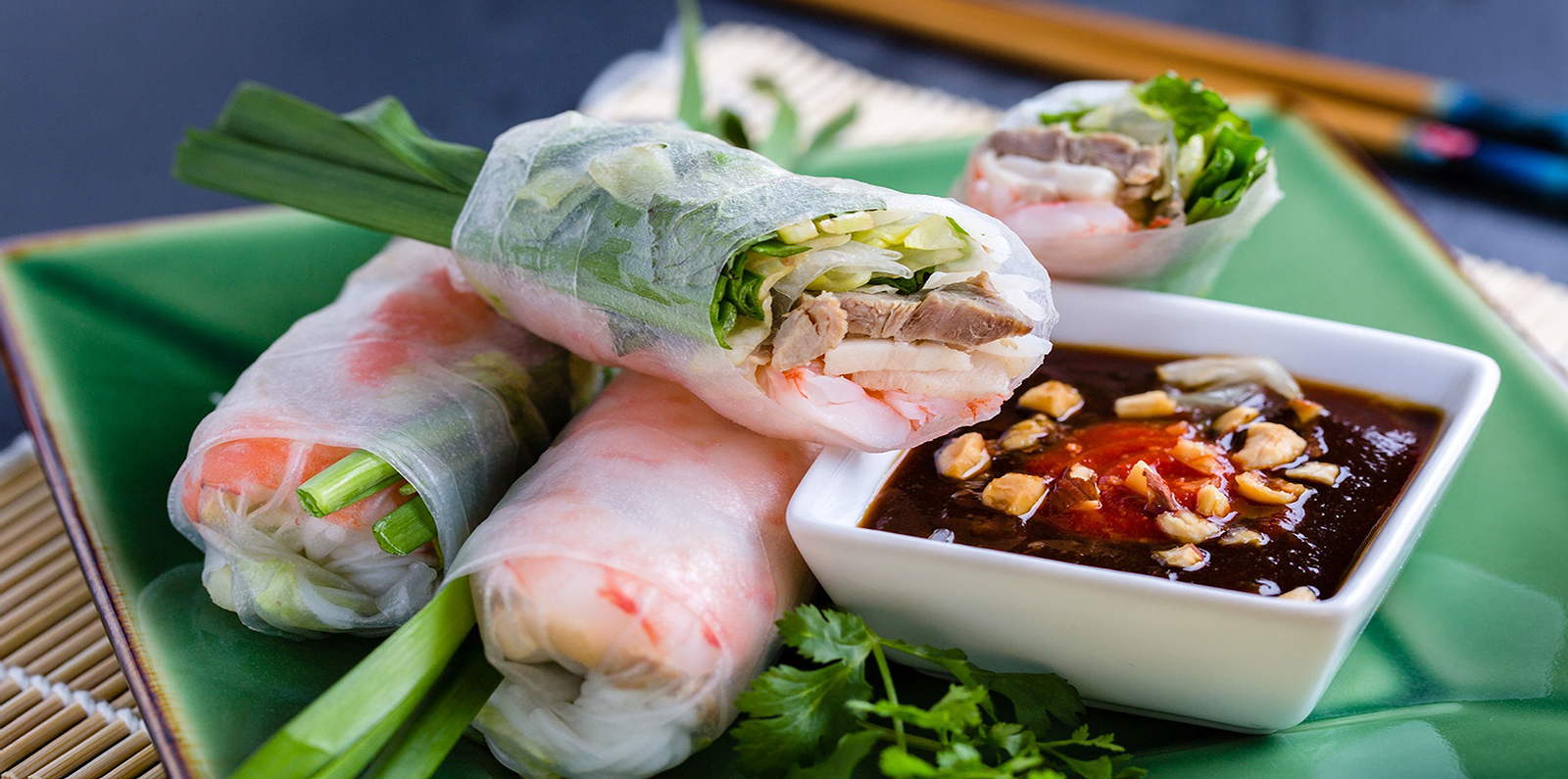 These are just 5 typical street foods in Saigon. However, it's easy to find out more great things as you are on a Vietnam Culinary Tour. I bet it would be definitely a great opportunity for you to experience Vietnamese gastronomy with this street food paradise.